Craps at a Casino Party in Tucson, Arizona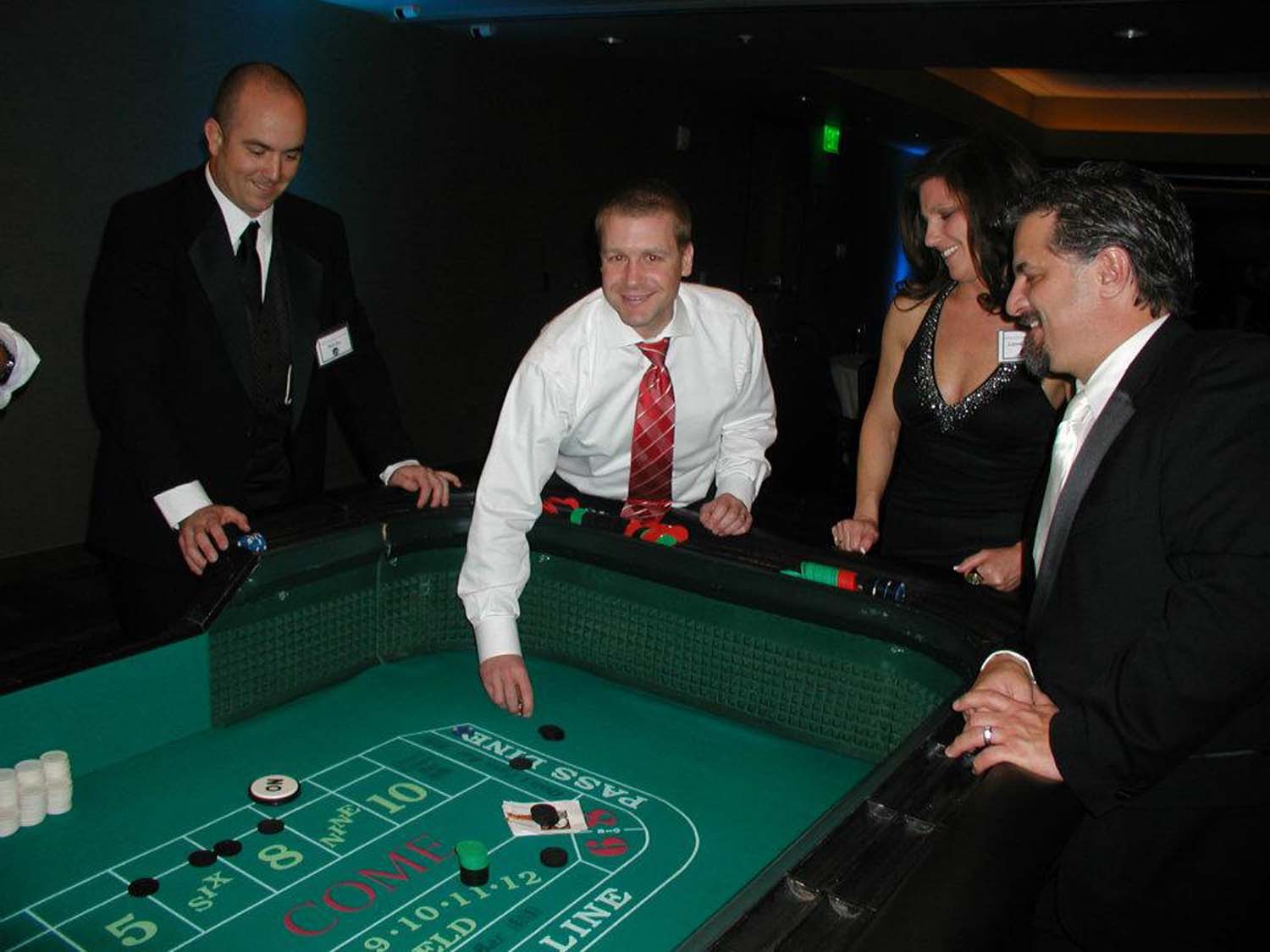 Players may make any number of wagers in this game. The easiest way to start is to bet the pass line with the shooter on the first roll. 7,11 win and 2,3,12 lose. Any other number becomes the point. The point must be rolled again before a 7 for the player to win. Many other betting options are available.
Click on the pictures below to view a larger image
Arizona Casino Knights
Tucson 520-270-2304
info@azcasinoknights.com
Serving the Tucson metropolitan and southern Arizona areas.
Casino Party Home | About AZ Casino Knights? | Casino Night Parties | Casino Night Fundraisers | Poker Tournaments | Casino Party Games
FAQ'S | Casino Party Dealers | Casino Party Specials | Casino Night Photos | Testimonials | Contact Us | Links | Privacy Policy | Sitemap
Arizona Casino Knights provides full service casino parties, casino nights, casino fundraisers, casino rentals and poker parties for company events, private parties and charity fundraisers in the following Arizona cities; Tucson, Oro Valley, Benson, Green Valley, Sierra Vista, Marana, Eloy, Casa Grande, Sahuarita, Bisbee, Tombstone, Willcox, Nogales, Oracle, Huachuca City